Join us this Sunday at 9 am!
At Risen Hope Baptist Church, we aim to be a healthy, vibrant family of Christ-like believers, proclaiming a cross-centered gospel and living cross-centered lives.
We worship God through singing (old and new songs), studying the Bible, and prayer. Our Sunday morning worship service is followed by a brief time of fellowship. Then, we gather for a time focused on Christian education, also known as Sunday school, at 10:30 am with classes for children and adults.

Risen Hope Baptist Church
8545 W 26th Street
Sioux Falls, SD 57106
Get Directions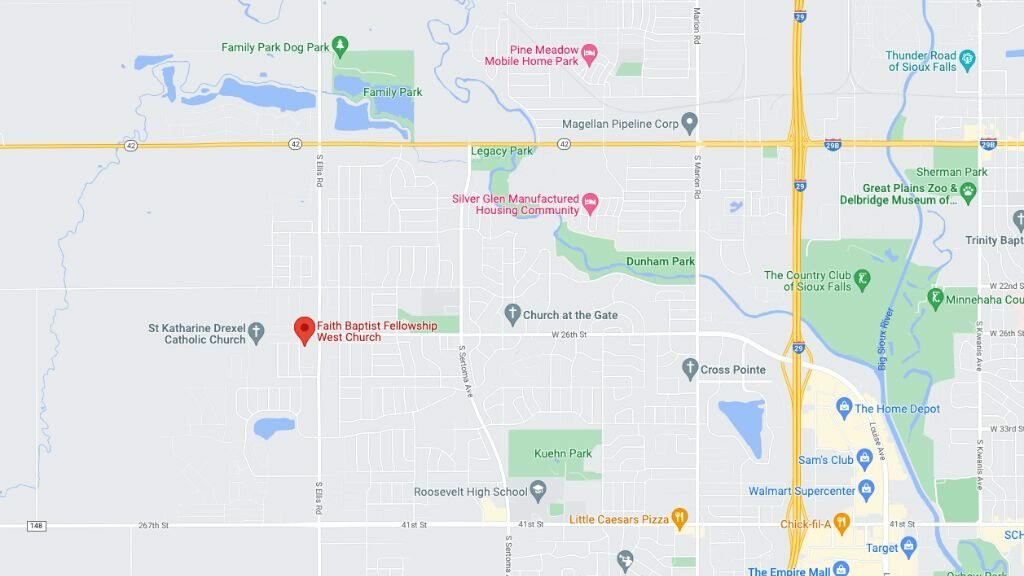 What to Expect
Our hospitality team will welcome you as you enter our front doors. They are ready to give you directions and answer any questions. Our welcome center is directly inside our main entrance. There you can find more information on our church, and receive a free book and a Bible as a gift from us.
There are no stairs leading up to our main entrance and accessible parking spaces are available near the main entrance. Please let a member of the hospitality team know if you have any further accessibility questions. We are more than happy to help!
Childcare
You may register your children for Sunday morning childcare at our Nursery counter just inside the main entrance doors. Children are welcome in the worship service! During the sermon, Children's Worship is an option for kids from 3 years old through kindergarten. Nursery volunteers are also ready to care for children under 3 years old. Join us after the worship service to learn more about our great God through Sunday school. There are classes for all ages, and Nursery care is available.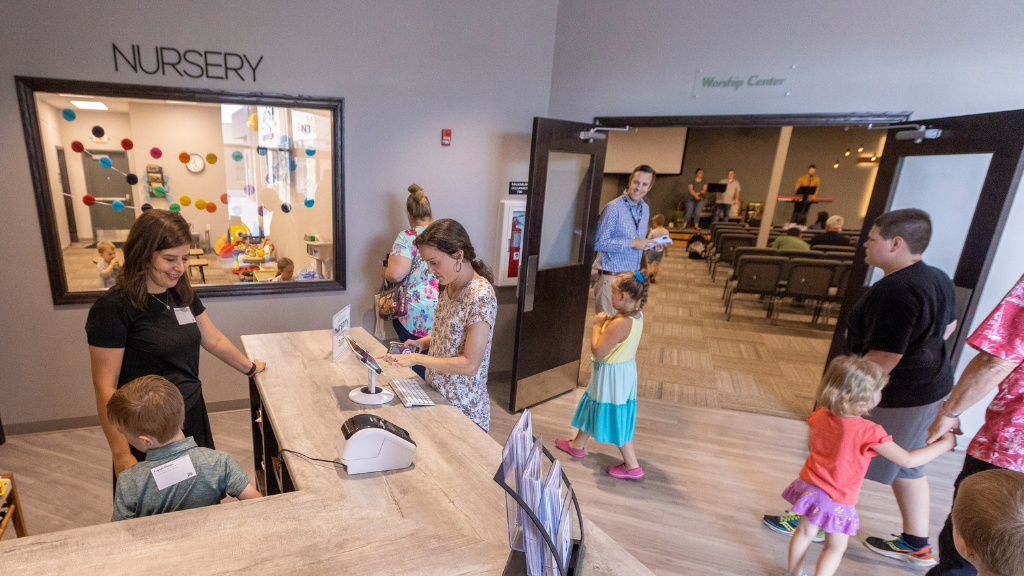 Who We Are
Our mission is to create disciples of Jesus and equip them for growth and service. We place a high priority on hearing and obeying God's Word. We are an elder-led church. Our ministry leaders support the elders as our church works to make disciples of Jesus. All our ministries are guided by our 5 Loves.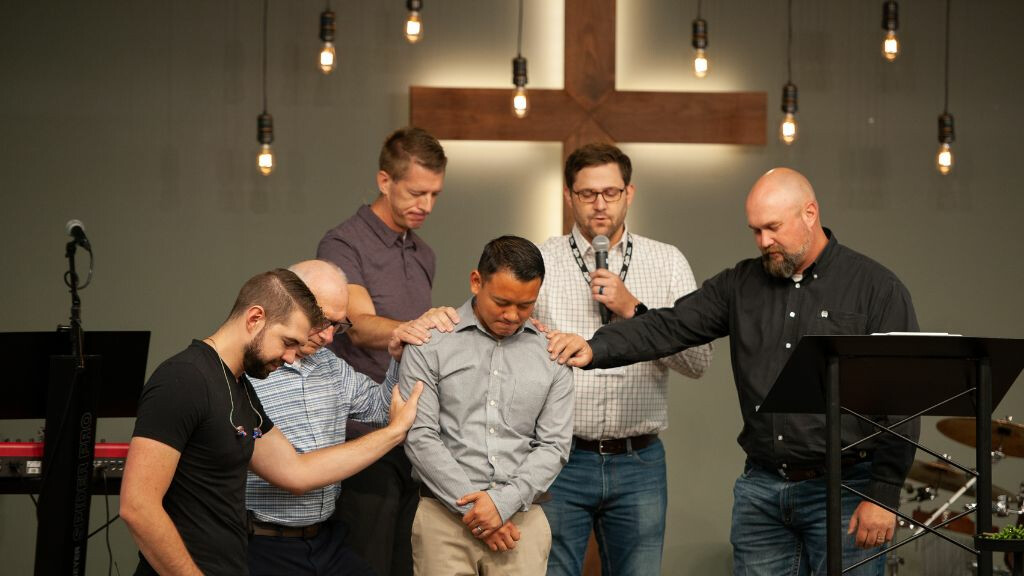 Get Connected
Selecting a church is hard work. We're thankful you are taking the time to learn more about Risen Hope Baptist Church. After you have attended in person, you may want to attend our Risen Hope 101 class, an introduction to our church and what we believe. Getting involved in a small group is also a great way to get to know people in our church family better.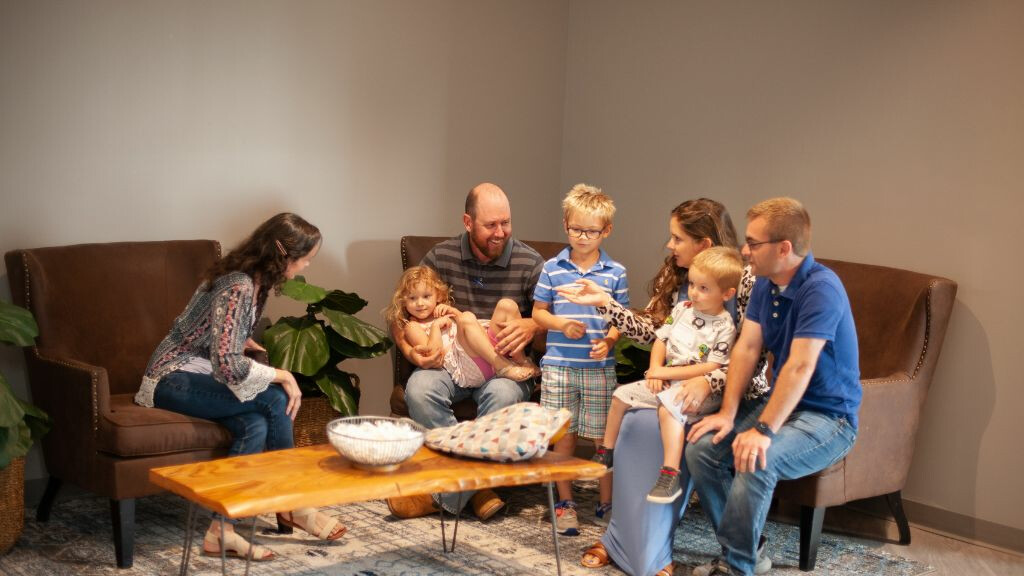 Explore the Gospel
You may have heard about the good news of forgiveness through Jesus Christ in a YouTube video, in a conversation with a friend, or through reading the Bible. You may know nothing about church and may still be learning about who Jesus is and why he matters. Know you are welcome here at Risen Hope Baptist Church anytime! We would be delighted to talk with you about what you are learning about Jesus, the Bible, and Christianity. Click the button below to learn more about the heart of Christianity, the gospel, which is the good news of Jesus Christ.